Handmade Jewelry from Bethel, Maine
Conflict Free Gemstones

Gemstones ethically mined in Maine

One of a kind Designs

Jewelry handmade by renowned designers.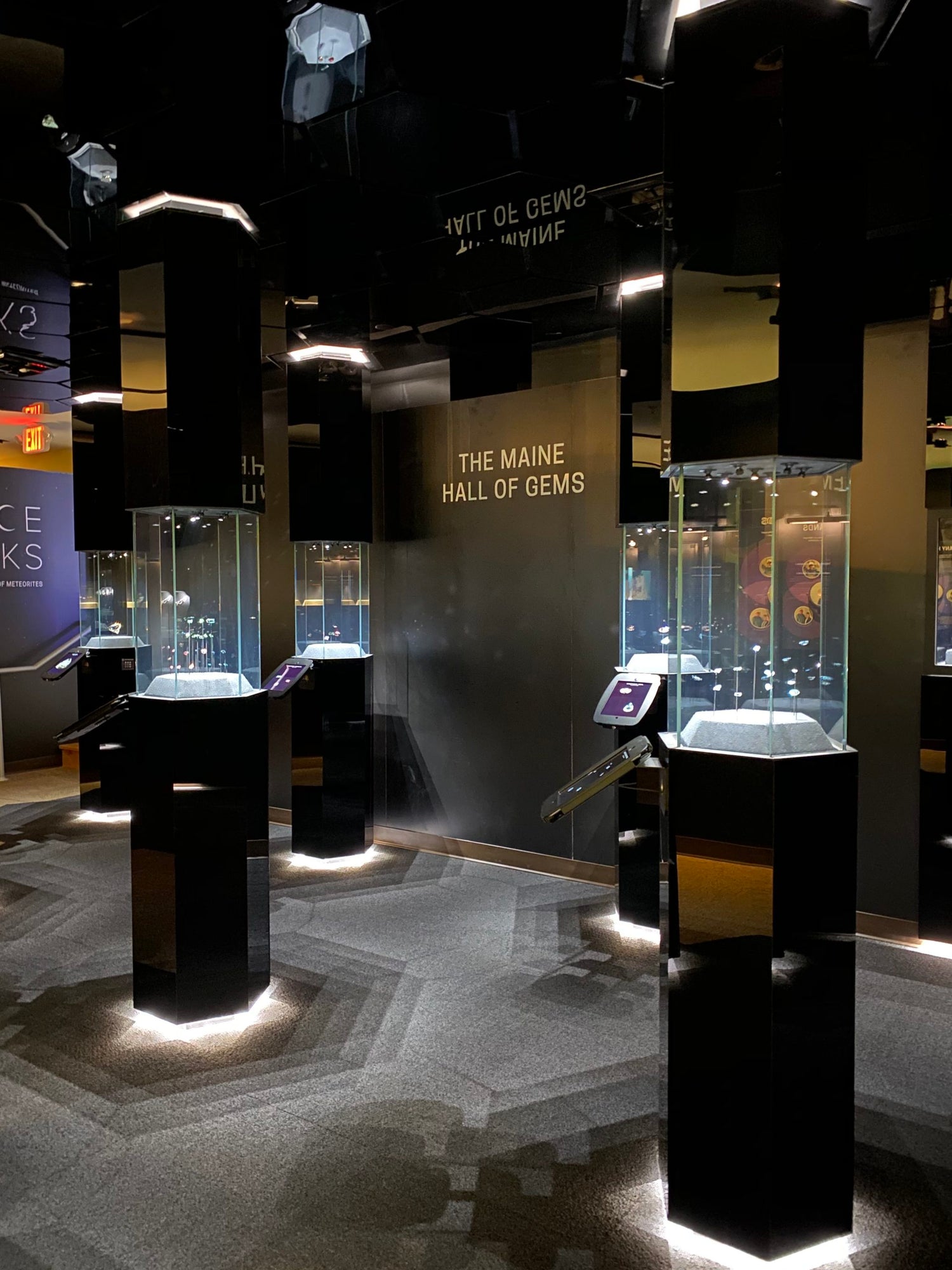 About us
Learn more about us and our jewelry at the Maine Mineral & Gem Museum.
The Maine Mineral & Gem Museum is a non-profit organization that is dedicated to promoting an understanding and appreciation of Maine's mineralogical and geological heritage. The museum is located in Bethel, Maine, and features a collection of over 20,000 specimens of minerals, gems, fossils, and meteorites.
The museum's exhibits feature specimens from all over the state, including the famous pegmatite mines of Mount Mica and the mineral-rich quarries of Deer Hill.
In addition to its exhibits, the museum also offers educational programs for visitors of all ages, including hands-on workshops, guided tours, and lectures by experts in the field. The museum is committed to promoting the importance of geology and mineralogy in Maine's history, economy, and environment.
Learn More
Testimonials
I recently purchased a handmade bicolor tourmaline engagement ring and I am absolutely thrilled with it! The craftsmanship is outstanding, and the attention to detail is superb. The ring is a true work of art.
The tourmaline itself is stunning, with its rich hues of green and pink. The bicolor effect is truly mesmerizing and gives the ring a unique and striking appearance. The stone is also of excellent quality and clarity, which adds to its overall beauty.
The setting of the ring is equally impressive. The delicate prongs securely hold the stone in place, while the band is comfortable to wear and fits perfectly. The ring is truly a piece of jewelry that can be worn and cherished for a lifetime.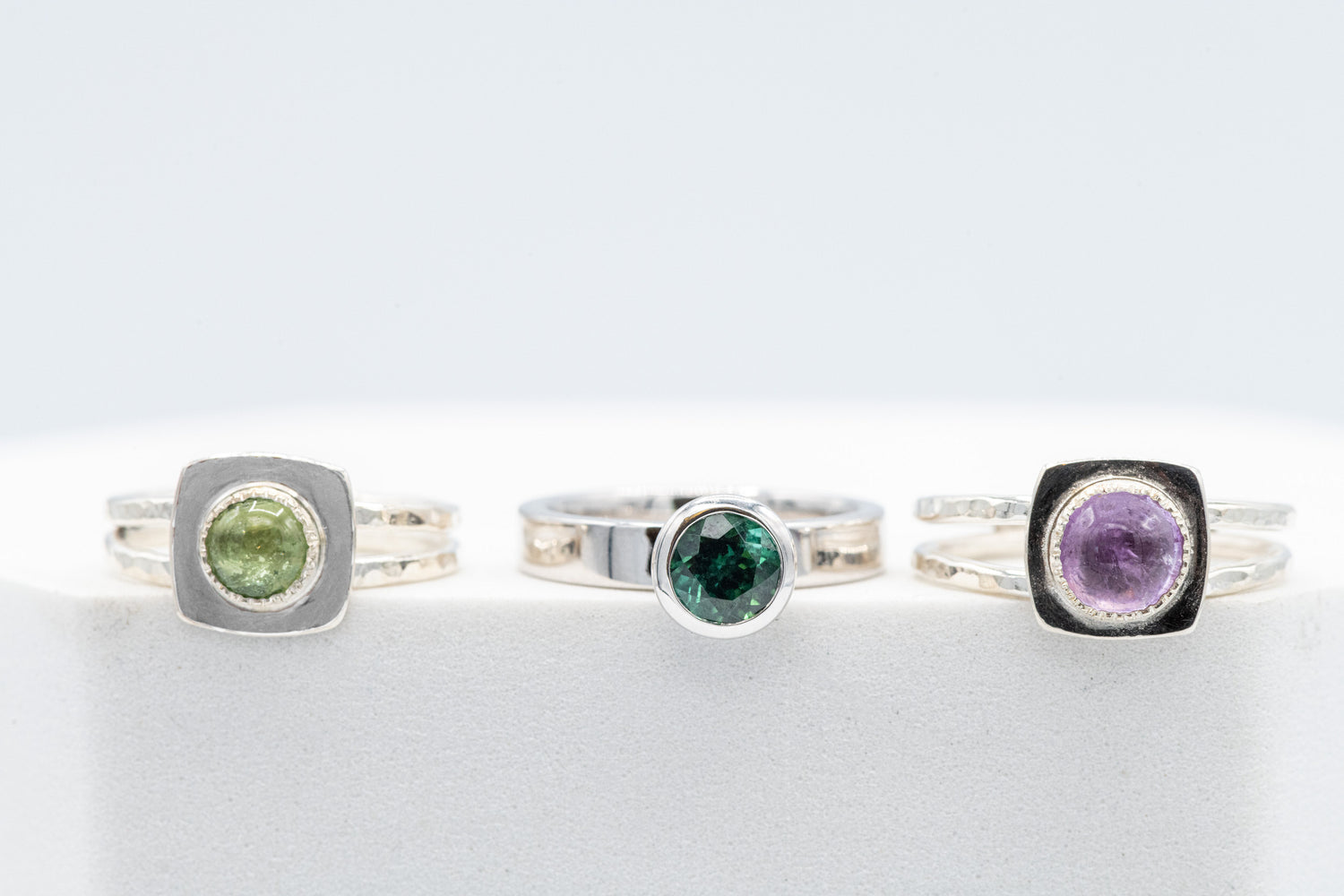 Every Stone has a Story
Every stone has a story.
Maine is fondly known for its iconic rocky coasts, lush green mountains, and, of course, lobster. But if you look below the surface, Maine is also home to some of the most dazzling gemstones on the planet.

At Maine Mineral & Gem Museum, we explore the history and science of mineralogy in Maine, and showcase exquisite examples of gems, gemstones, meteorites and mineral specimens at our world-class facility in Bethel, Maine. MMGM's jewelry collection exclusively utilizes gemstones found by small local mining families, many of which can be traced to the exact pocket from which they were pulled. By purchasing a piece of MMGM jewelry, you not only support local artists, craftspeople, and the museum, but you become part of the ongoing provenance of a precious gem.

Every stone has a story, and now you are part of that story, too.